Northwest RiverPartners' statement on salmon reintroduction in the upper Columbia River Basin
(Vancouver, WA) – The following statement can be attributed to Kurt Miller, executive director of Northwest RiverPartners:
"The announcement of an agreement between the U.S. Government, the Confederated Tribes of the Colville Reservation, the Coeur d' Alene Tribe, and the Spokane Tribe of Indians shows we can work toward realizing both our clean energy and salmon recovery goals and solve problems collaboratively to benefit all of our communities.
Taking this next step in studying salmon reintroduction above these blocked areas is the right thing to do and lays the foundation for the possibility of sustainable salmon runs in the upper Columbia River Basin. Reintroduction has the potential to create hundreds of miles of upstream habitat for salmon, responds to important Tribal commitments, and does so without negatively impacting the hydropower our region relies on for carbon-free, affordable energy.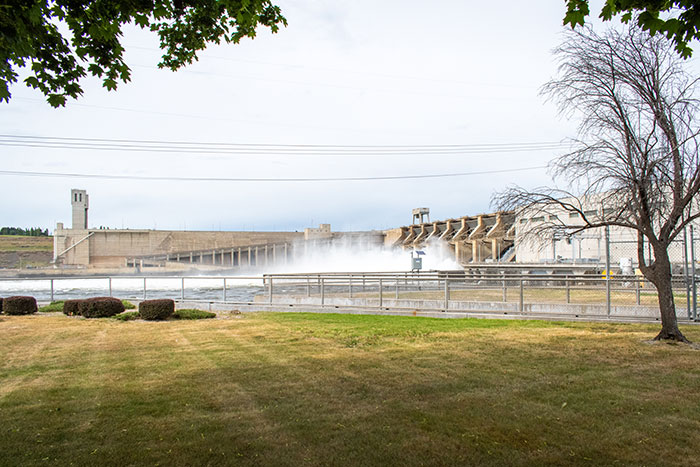 Northwest RiverPartners' board of directors visited the Upper Columbia United Tribes (UCUT) in Spokane in April to learn more about the UCUT Phase 2 Implementation Plan (P2IP) proposal. We appreciate the time UCUT took to educate us on P2IP and the foundation it provides to scientifically study reintroduction of salmon above Chief Joseph and Grand Coulee Dams—two dams that were built without fish passage. Our board was unanimous in supporting P2IP.
We also want to acknowledge the leadership and contribution the Bonneville Power Administration (BPA) – and ultimately, ratepayers – are making to accomplish these goals. While we do have some reservations about the open-ended language in the Memorandum of Understanding presented by the US government, we look forward to partnering with the Coeur d' Alene Tribe, the Spokane Tribe of Indians, the Confederated Tribes of the Colville Reservation, and the UCUT organization to explore opportunities for additional non-BPA funding to fully implement this effort."
                                                                                                  ####

Contact: Aaron Toso, Tumalo Public Affairs, 253-495-1296