She's going the distance to bring success to millers and bakers with U.S. wheat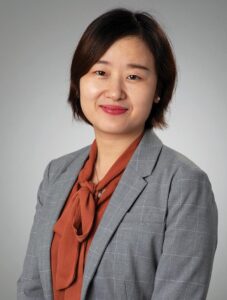 Wheat is a staple food for more than 35% of the human population. You could say this small grain punches above its weight. With muscle-building proteins, energy-boosting carbs, and a whole lotta fiber, these grainy powerhouses will have you goin' the distance, like you're starring in a Rocky movie. And that means Ting Liu, a technical specialist for U.S. Wheat Associates (USW) based in Beijing, China, is the regional equivalent of the fictional Mickey Goldmill, Rocky's trainer (cue "Eye of the Tiger").
"I bring a strong theoretical knowledge of wheat and flour to design demonstrations of U.S. wheat's strengths to customers," Liu said. "But besides collecting solid data, it takes bilingual skills to translate technical communications between USW and Chinese customers in an easy-to-understand way."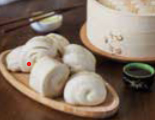 Liu joined USW in 2016 after completing her doctorate program. "I decided to do my postgraduate research on whole wheat products because of my childhood memories and my understanding of the health benefits of whole grains," Liu said. "But it was my experience of working at the Wheat Marketing Center that really allowed me to see how we can use technology to solve real industry problems."
Like any good coach, her idea of success is providing value. "Not only to be useful for myself, but also for others, so that others are willing to come together with you, and you can make contributions to society."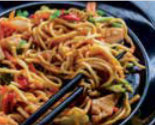 Her aim is to contribute both to the U.S. wheat trade and to Chinese flour mills and bakeries by advancing their knowledge and solving their technical problems, all using U.S. wheat.
"I hope, in the future, relationships between U.S. and China can be more peaceful, and that the international wheat trade can proceed purely and simply," she said.
While Liu hails from the southern part of China where rice is the dominant staple grain, she enjoys eating all kinds of wheat foods. "I love wheat-based food," she said. "Food not only feeds people but also brings such happiness." And speaking of happy, communicating and exchanging ideas with customers is one of the highlights "It's the best way for me to understand customer needs in the real world, which cannot be learned simply from books or the internet."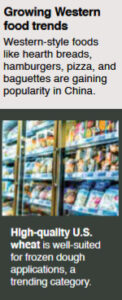 This aligns with USW goals to earn trust with customers and develop a rapport as relevant experts.
"Nobody has to pay too much attention to us otherwise," says Jeff Coey, who oversees Liu's work and serves as USW vice president based in Hong Kong.
Coey affirms that the Washington wheat grower's investment in breeding, the promotion of certified seed, and sustainable farming practices make for a compelling story for Washington wheat. "This is all inherently good and gives us much to talk about with customers," he said. "As much as we love soft white and club for cake flour, if we could change one thing, it would be a reliable supply of hard white from the PNW to gain market share in Asian noodle uses. This would be a solid way to consolidate our position in many Asian markets."
"Ting's communication skills are key. She also shows great empathy, tempered with a fun sense of humor. She represents us well."
Technician Q&A: How this expert stays on top of her game?
What do you do to destress?
Exercising can clear my mind and put the stress away for a while.
Who do you look up to?
Within USW, Mr. Roy Chung is the person I look up to and try to learn from. Every time I listen to his lectures or work with him, I marvel at his passion, keen observation, and
ability to influence people.
Who are your heroes?
My parents are my heroes. They have worked so hard all their lives, fulfilling our material needs, and giving me enough freedom to choose my own life. Their down-to-earth
attitude sets a good example for me to work hard and work smart.
What do you do to stay on top of your game?
Never stop learning.
Opening doors in a naturally winning way
Where and who we come from greatly impacts our lives. For Ting Liu, growing up as an only child in southeastern China's Zhejiang province shaped her journey towards a doctorate in food science and her role at U.S. Wheat Associates (USW).
"My love of food started as I watched my grandmother form dough for the many different Chinese wheat foods she made and sometimes helped me make," Liu said.
Filled with the traditions of her grandmother's baking, Liu attended the University of Minnesota, Twin Cities, for graduate study and postgraduate research on whole wheat products.
Read more about Ting Liu online at U.S. Wheat Associates Wheat Letter Blog.
This article was originally published in the August 2023 Issue of Wheat Live Magazine as part of the Washington Grain Commission's Milling and Baking Expert Profile Series. The series features technical experts from U.S. Wheat Associates (USW) who are stationed around the world and provide customer service, consulting and education for the companies that import U.S. wheat. USW is the export market development organization for the U.S. wheat industry.