Bringing attention to U.S. soft white wheat in the UAE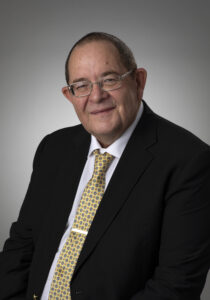 U.S. Wheat Associates (USW) has focused its efforts on the intrinsic functional quality of U.S. soft white (SW) and soft red winter (SRW) for cookie, cake, and pastry consumption in the Arab Gulf region. And the markets have grown sharply, including a global baking company opening a large-volume cookie and snack manufacturing facility in 2018 in Bahrain, an island country situated in the Persian Gulf.
To support regional flour millers in supplying this and other snack makers, USW has utilized the Quality Samples Program (QSP) and the Market Access Program (MAP) through the U.S. Department of Agriculture's Foreign Agricultural Service.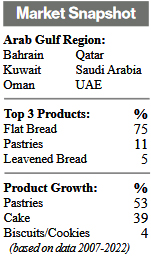 QSP has proven to be a versatile tool to demonstrate the value of SW wheat flour to milling and baking companies in overseas markets. For example, USW shipped several containers of SW to a flour milling and baking customer in the United Arab Emirates (UAE). That wheat arrived in November 2020, and USW guided the company through milling and cookie production virtually. The company liked SW quality and performance, yet end-consumer resistance to a premium price held back commercial sales.
However, USW's introduction of solvent retention capacity flour analysis (SRC) and other activities helped this UAE miller prove that it can supply flour milled from SW or SRW that meets the extremely specific flour quality demands, and price point, required by the large regional manufacturer. USW provided marketing and technical support multiple times in 2021, including virtual consulting, to help the company present specifications of SW and SRW flour to its regional customer. The activities included the first in-person technical support in October 2021.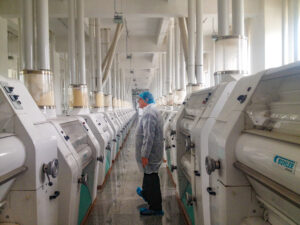 The next hurdle was the market. Following the Pacific Northwest drought in 2021, SW export prices increased dramatically, and the cost of U.S. SRW wheat imports also increased. But even with these market challenges, U.S. SRW commercial sales to the UAE in 2021-22 was up from the year prior (2020-21), as was SW commercial sales. The increased sales in the face of high prices and a cost-sensitive market show how the tools taught by Lloyd prove that the value gained from high-quality U.S. wheat justifies the cost.
USW conducted a similar activity under QSP and MAP with the Kuwait Flour Mills and Bakeries in 2021.
Customer mindset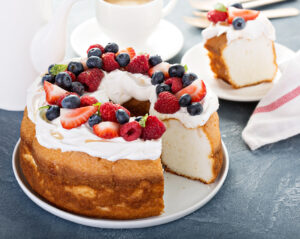 "Our customers welcome us to their offices, listen to what we have to say, and trust us," said Peter Lloyd. "End products are made from flour, not whole wheat kernels, so the growth of the milling and food processing industries are inextricably linked. As much as any foodstuff, wheat-based products have a prominent place in shopping baskets in every country of the world and for every income group for the foreseeable future. And there are more and more shoppers every day," he noted.

Cake, biscuits (cookies), and pastry consumption in the Arab Gulf Region has surged over the past 15 years. Cake consumption has grown 39% from 2007 to 2022 and is expected to rise another 60% by 2026. Retail volume for pastries has experienced the greatest growth, increasing from 246,000 metric tons in 2007 to 376,000 metric tons in 2022, a 53% jump.
USW technical expertise across the globe
Peter Lloyd is a fixture in the starting line-up of USW's technical programming, helping introduce U.S. soft white (SW) and soft red wheat (SRW) to the Arab Gulf Region.
On the other side of Asia, in 2018, Lloyd trained Taiwanese millers and product managers on club wheat milling and baking of sponge cakes, cookies, and steam buns through the China Grain Products Research and Development Institute. Lloyd was onsite to consult on testing of club wheat, donated by the Washington Grain Commission, in the mill and with the bake team using various ratios of white club with SW flour.
Between 2018-19 and 2019-20, white wheat sales to Taiwan jumped from 143,600 metric tons to 168,175 metric tons (17%).
"To me success is defined as leaving the world a better place than we found it. We only take with us the love and respect of others that we have earned along the way."
This article was originally published in July 2023 as part of the Washington Grain Commission's Milling and Baking Expert Profile Series in Wheat Life Magazine . The series features technical experts from U.S. Wheat Associates (USW) who are stationed around the world and provide customer service, consulting and education for the companies that import U.S. wheat. USW is the export market development organization for the U.S. wheat industry.