By Seth Truscott

For 60 years, state and federal scientists have worked together to fight crop diseases, develop improved crop varieties and train the next generation of plant and soil scientists in Washington State University's (WSU) Johnson Hall.
"Johnson Hall has been the scene of many memories for our faculty, staff, alumni and colleagues in Washington agriculture," said Rich Koenig, interim dean of WSU's College of Agricultural, Human and Natural Resource Sciences. "This building served us well for many decades, but increasing maintenance costs and challenges posed by the older design underscore the need for a functional replacement. Our college is very excited to join with the U.S. Department of Agriculture (USDA) in that effort."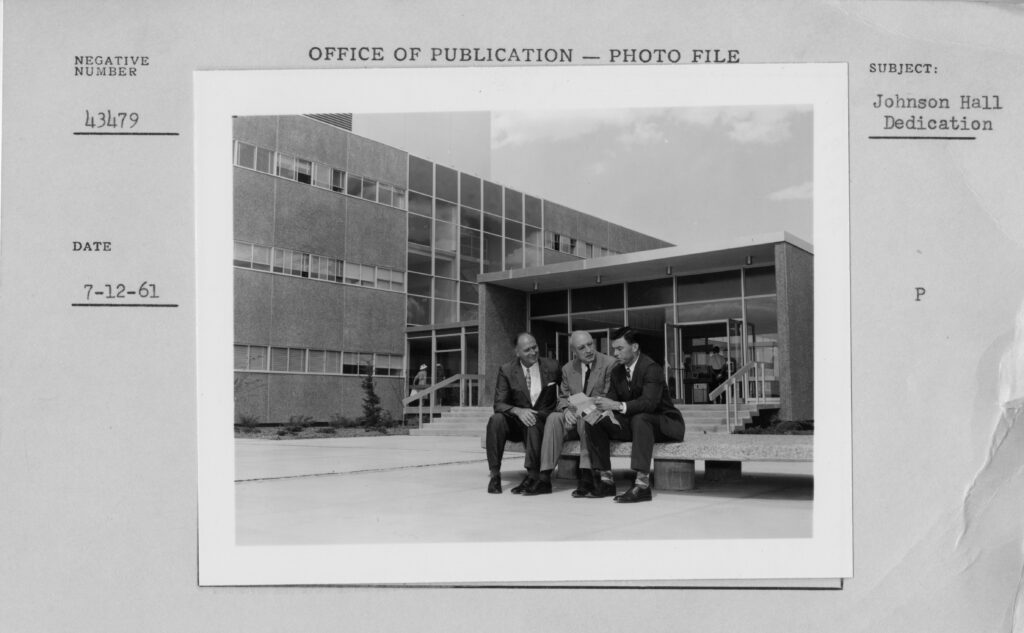 Built during the Eisenhower Administration, this four-story, 195,000-square-foot building has served ably, supporting advances ranging from the pioneering plant disease research of R. James Cook and the cereal breeding and genetics work of Orville Vogel, Robert Nilan and Bob Allan to big-data-driven discoveries of today.
Over the years, Johnson Hall has housed four USDA research units, as well as WSU faculty and programs in entomology, plant pathology, crop and soil sciences, horticulture, natural resource sciences, biological systems engineering and apparel merchandising and design. It has been the home office for six of the seven endowed chairs created by the Washington Grain Commission.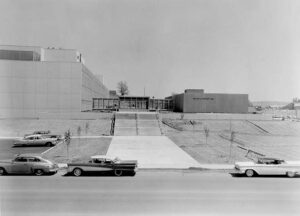 It still houses more than 300 WSU and USDA scientists, staff and students. Its designers, however, never anticipated the technological demands of the 2020s, and Johnson Hall's service to agriculture is now ending.
Over the next year, scientists with USDA's Agricultural Research Service (USDA-ARS) and WSU will move their equipment and research programs out of the aging facility. Plans call for Johnson Hall to come down, and WSU's unique scientific partnership with the USDA to move forward on a cooperatively designed, federally owned facility on Johnson's former site, which will be leased from the university.
"The new USDA building will renew and enhance the partnership between federal and state scientists at WSU," said David M. Weller, USDA-ARS research leader and location coordinator. "It will allow the growth of world-class research that will benefit Northwest agriculture and beyond, for years to come."
Joint planning is currently underway for the new USDA-ARS Plant Bioscience Building, which will provide space, resources and tools for the work that university and ARS scientists perform together. Construction is expected to take three years.
The proposed new building received $104.9 million in funding from Congress, with design and construction to be led by the U.S. Army Corps of Engineers.
The State of Washington this year provided $8 million for demolition of Johnson Hall and is also funding nearly $5 million for research laboratory renovations inside Clark Hall, allowing programs to relocate until the new building is complete.
USDA-ARS funds more than 650 research projects annually at more than 90 research locations nationwide, many of them on university campuses. At WSU, USDA-ARS scientists work side by side with university faculty to study many aspects of Northwest agriculture, including wheat and legume health, quality and genetics; soil health; sustainable agriculture and cropping systems; plant germplasm introduction and testing; and animal diseases.