The U.S. Wheat Associates (USW) Seoul Office runs several programs for millers, noodle manufacturers, and cake developers to introduce participants to the value and the superior quality of U.S. wheat, and conduct blending studies to improve the quality of their final products.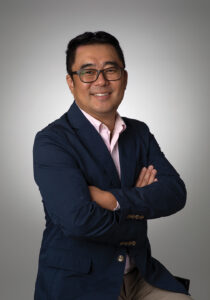 USW Seoul Food and Bakery Technologist David Oh not only provides valuable technical information, but his efforts improve Korea's milling industry, says Kim Yang-il, R&D director of Daesun Flour Mills.
Drawing on his expertise in baking and a higher understanding of food processing, Oh helps millers and food manufacturers improve the value of their products.
That effort takes many forms, like when Oh helped arrange seminars at the Korean Baking School in Seoul for bakers from commercial operations in the Philippines. Oh has conducted several baking, biscuit, and noodle production courses for technical managers where he demonstrates blended flour from U.S. wheat classes, and participants then test the blends to identify optimal formulations for their commercial products. From his research experience at SPC, bakery applications developed at USW courses, and the Korean Baking School, Oh has introduced new products, like whole wheat baked goods made with U.S. wheat flour, in four seminars to nearly 300 commercial bakers.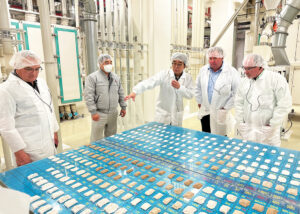 Soft white wheat is used in making cookies and cakes. In the noodle market, Australian wheat is widely used, but U.S. wheat holds about 60% of the instant ramen flour market. "I hope there will be a new U.S. wheat developed to replace Australian wheat for noodles," said Yang-il.
According to Lee Jae-kang, director of R&D for SajoDongAOne Co., a B2B milling company in Seoul, information from USW technical programs has influenced their long-term strategy of purchasing U.S. wheat. "USW's technical programming is a great reference for selecting the suitable U.S. wheat classes for product characteristics," Jae-kang said.
"I love providing superior U.S. wheat to our customers to make delicious wheat-food products. So, please keep trying to plant and produce high-quality wheat for our customers!"
This article was originally published in June 2023 as part of the Washington Grain Commission's Milling and Baking Expert Profile Series in Wheat Life Magazine . The series features technical experts from U.S. Wheat Associates (USW) who are stationed around the world and provide customer service, consulting and education for the companies that import U.S. wheat. USW is the export market development organization for the U.S. wheat industry.