The Washington Grain Commission (WGC) promotes the small grains industry through the allocation of farmer checkoff dollars in the areas of research, market development and education. When it comes to promoting our wheat in international markets, the WGC works directly with U.S. Wheat Associates (USW), which is the export market development organization for the U.S. wheat industry. USW activities in more than 100 countries are made possible through grower contributions from 17 state wheat commissions (including Washington) and cost-share funding provided by the U.S. Department of Agriculture's Foreign Agricultural Service. This Wheat Life series features some examples of how your commission checkoff dollars are working hard to promo te, grow and maintain demand for the high-quality U.S. wheat the world has come to rely on.
Thailand
Wheat market overview
Thailand is the second largest consistent buyer of club wheat, typically importing over 7 million bushels of Western White wheat from the Pacific Northwest. Western White is a blend of common soft white wheat and club wheat.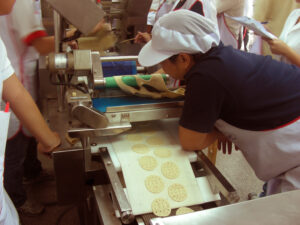 Thai mills and bakers are widely considered the most sophisticated and quality-sensitive in Southeast Asia. High flour prices attract imports with nearly a quarter of the flour market serviced by millers in neighboring countries. In Thailand, U.S. wheat dominates the bakery and biscuit segments, while most of the noodle flour is made from Australian wheat. Canada is a minor player in bakery flour. Economic impacts from COVID-19 led to a small decline in consumption while the drought across the northern U.S. led to the worst year for U.S. shipments in a decade. A rebound in production in 2022/23 should allow the U.S. to regain a 50% share of this growing, 48-million-bushel market.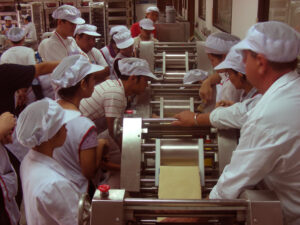 Per capita consumption of milling wheat in Thailand is estimated at just under 42 pounds, maintaining steady slow growth for the past 30 years and up 50% from about 29 pounds per person consumed a decade ago. Average consumption by product area is 35% noodles, 25% bread and western-style products, 16% biscuits, 9% confectionary products, and 15% aquaculture feed. USW technical service for the Thai and regional end-product industries is provided through several courses offered annually at the United Flour Mill (UFM) Baking Center located in Bangkok.
Market outlook for 2022/23
Urbanization and changing consumer preferences are opening markets for baked goods, biscuits, noodles and pasta, while slow economic growth is hindering a more robust expansion of wheat-based foods. High wheat, flour and end-product prices are currently depressing demand in Thailand.
A market development success story
An important and successful activity is the Wheat Analysis Program that generates information from customers that is shared with U.S. public and private wheat breeders.
With funding from the U.S. Department of Agriculture's Market Access Program (also known as MAP), USW and the UFM Baking School, six key Thailand flour mills were brought together for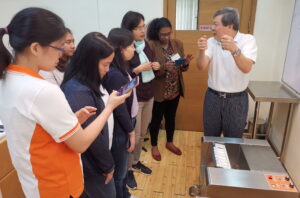 a  wheat analysis activity in November 2021. USW baking experts and the flour mill representatives conducted 288 individual tests for bread, cookies and sponge and chiffon cakes using control flours made from U.S. and competitor origins including Canada, Australia, the Black Sea and Argentina.
The participants worked to compile an evaluation report that USW shared with the six mills and U.S. soft white, hard red spring and hard red winter breeders.
The Wheat Analysis Program gives overseas wheat buyers the chance to directly influence U.S. wheat quality, and the program has shown positive results. These customers have observed and recorded improvement in U.S. wheat quality and performance over several years as wheat breeders adjusted their varietal goals.
Policy issue facing the Thailand market
The government of Thailand banned imports of food products with residues of paraquat, chlorpyrifos and chlorpyrifos-methyl in 2021. For imported grains, the level of detection (LOD) will be no more than 0.02 mg/kg for paraquat and 0.01 mg/kg for chlorpyrifos residues. Thai importers are working with U.S. suppliers to provide shipments that comply with the LOD levels. Until July 2022, only one U.S. exporter was able to do so, allowing U.S. wheat exports to continue. Since then, two more exporters are able offer U.S. wheat to Thai millers. USW is working with crop protection companies to help limit the use of the banned chemicals.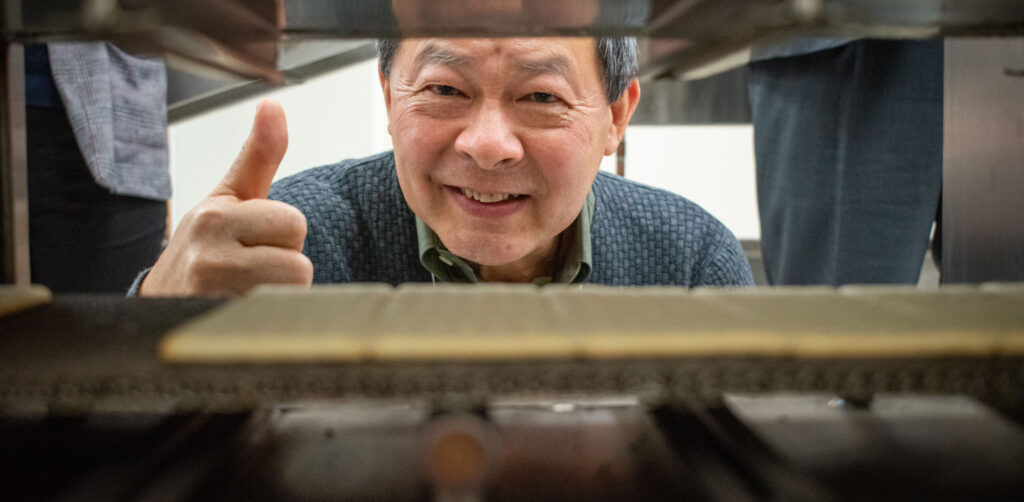 On the street
A note from a satisfied customer