Casey Chumrau has begun her leadership role in earnest with the Washington Grain Commission (WGC), following the retirement of Glen Squires on Nov. 1.
The WGC is the state's commodity commission for wheat and barley. The WGC mission is to enhance the long-term profitability and competitiveness of Washington small grains and small grain producers through research, marketing and education. As the commission's fifth chief executive and first female CEO, Chumrau has already proven to be an effective leader in promoting the small grains industry.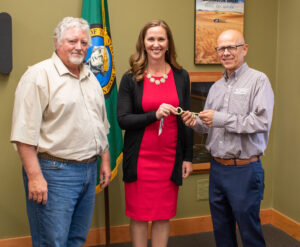 "The WGC is a leader on a national and international level because commissioners and growers are extremely engaged, informed and forward thinking. They have set the bar high," Chumrau said. "I'm looking forward to meeting as many growers as possible, hearing the challenges they are facing and how the commission can help."
Chumrau has worked in agriculture and international business for most of her career, promoting the U.S. wheat industry for more than a decade. She comes to the WGC from the Idaho Wheat Commission, which is based in Boise, where she served as the executive director. Prior to that, she served as the U.S. Wheat Associates (USW) marketing manager for South America in Santiago, Chile. USW is the export market development organization for the U.S. wheat industry. As the marketing manager for South America, Chumrau worked with major importers to promote the use of all U.S. wheat classes, overcome trade barriers, and worked to resolve purchasing and shipping issues.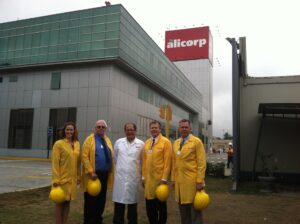 "Hearing directly from customers helps us understand the evolving needs of the end users, which guide our strategies and investments," Chumrau said. "I'm very excited to meet and reconnect with customers in person, both hosting them here in Washington and visiting their mills and factories."
She began her tenure with USW in 2011 as a market analyst in Washington, D.C., gaining extensive knowledge of commodity markets, international trade and freight logistics. Prior to that, she served one year as an international trade associate for the U.S. Senate Committee on Finance. Chumrau worked her way up through a variety of roles in business management and operations at the beginning of her career, including managing logistics and operations for an international travel company in San Jose, Costa Rica.
Along with the high level of interaction with international customers, Chumrau extolls how the WGC benefits from the constant engagement with local industry and policymakers.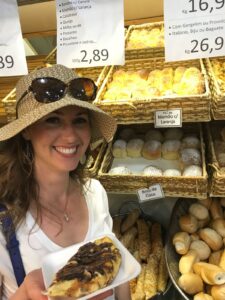 "The U.S. grain industry today faces many challenges, including greater competition on the global market, more demanding customers and consumers, political threats to key infrastructure and farm policies, and agronomic obstacles like extreme weather, weed resistance and pests. It will take bold ideas and deep conviction to confront these challenges and secure a sustainable future
for farmers," Chumrau said. "The WGC has long been considered a visionary when confronted with a changing industry, and I am honored to help lead the commission into this next stage."
Chumrau currently serves on several state and national committees, representing the interests of the grain industry. She earned an MBA with an international emphasis from the University of Montana and a bachelor's degree in history with minors in business and Spanish from the University of Oregon. Chumrau and her husband, Valentin, live in Spokane with their dog, Canela.
"Really, what motivates me is the opportunity to help commissioners implement their creative solutions to challenges. Truly, I don't think there is a better grain commission in the entire country," she said.