Best Management Practices (BMPs) to manage herbicide-resistant weeds are critical to the long-term sustainability of wheat production in the Pacific Northwest (PNW).
Using BMPs is the most effective way to address herbicide-resistance, especially when incorporated into a long-term weed management plan. This graphic provides information on how to prevent, identify and respond to potential herbicide-resistant weeds in agricultural cropping systems.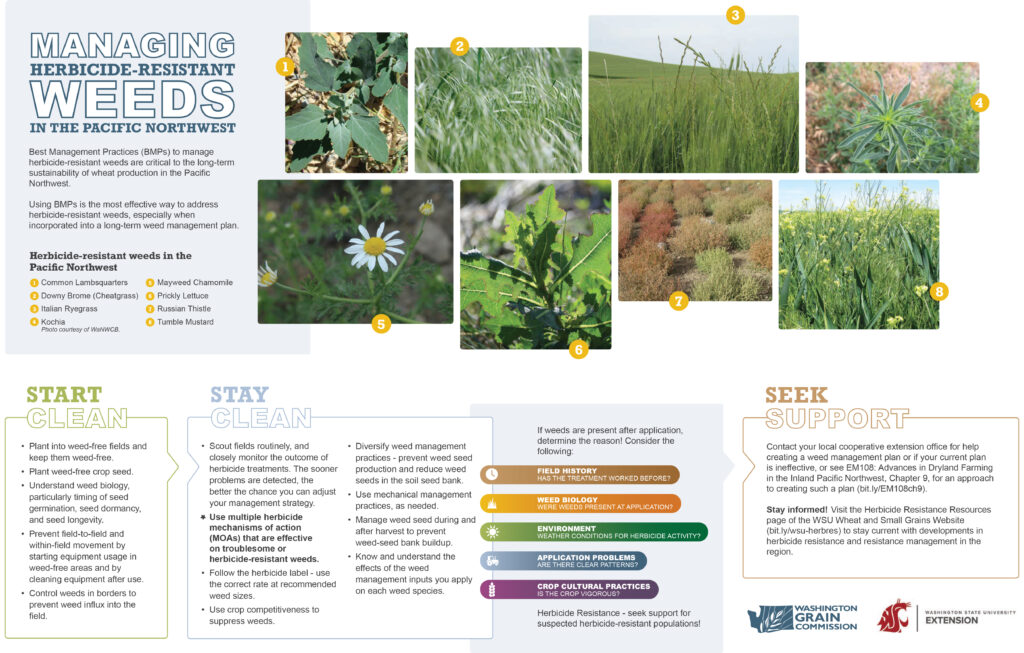 This infographic is based on the prevailing scientific knowledge for herbicide-resistant weeds in the PNW. Sources: Ian Burke, professor and R.J. Cook Endowed Chair of Wheat Research, Department of Crop and Soil Science, Washington State University (WSU); Drew Lyon, professor and Endowed Chair Small Grains Extension and Research, Weed Science, Department of Crop and Soil Sciences, WSU. Design by Meg Comito. ©2023 Washington Grain Commission.