If you're looking for a wheat recipe MVP (most valuable player) in South Korea, David Oh is your man.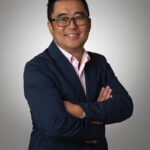 He's a food biotechnologist by training and spent the beginning decade of his career at SPC Group, most of this time at SPC's research institute developing food materials and recipe formulations. And Oh, he was just getting started.
He collected two additional certifications — Baking Science & Technology and Food Safety & Hygiene — from the American Institute of Baking (AIB), in 2010. His early career achievements include several bread improvers to enhance bakery product quality. You can find his work in pan bread, sweet buns, and frozen dough products. His bread improver for pan bread is currently used by SPC's Paris Baguette and Samlip, two popular bakery brands under the SPC umbrella. His special, sugar-free pan bread formulation is also sold under the SPC's Paris Baguette brand.
When looking at the flour formulations at SPC, he found most of their bread products are mainly made with U.S. wheat classes. When he later transferred to the USW technical service team, he expanded the U.S. wheat-foods footprint to include noodle and bakery manufacturers and flour mills in Korea by promoting the superior quality of U.S. wheat classes.
As a result of Oh's USW technical programs, Korean instant fried noodle manufacturers have continued to blend hard red winter (HRW), soft white (SW), and hard red spring (HRS) for their products. He helped two flour mills in Korea develop new formulations for bread flour using 100% U.S. wheat classes, especially HRW and SW. From Oh's USW bakery seminar in the Philippines, some Filipino bakers developed their own, Korean-style bakery products based on the recipes.
Oh has also published his food science research on optimal blending formulas for Korean-style baguettes in The Bakery, the largest baking magazine in Korea.
"I found working for USW as an opportunity for me to share my baking knowledge and skills that I have developed for most of my professional life, and an opportunity to share my passion for baking," Oh said.
You can see the ripple effects of USW technical programming efforts on bakery shelves across Asia as technicians like Oh teach commercial bakers how to make better bread through baking science. All featuring a star ingredient: U.S. wheat.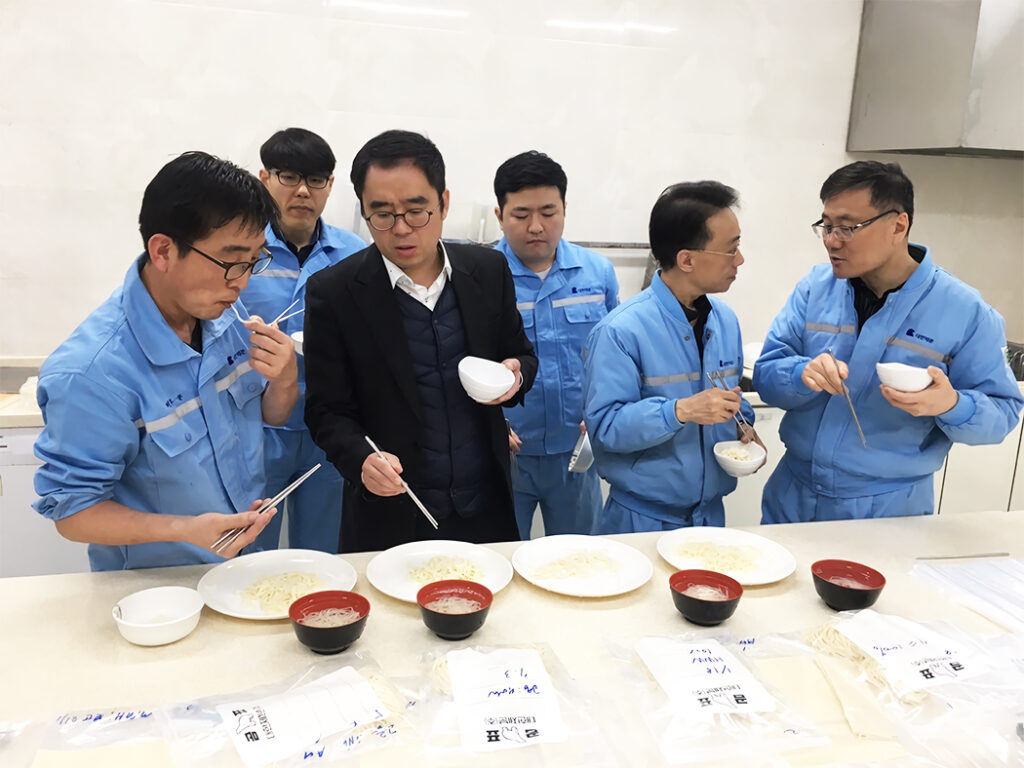 Expertise Fermented in Korean Food Culture
The roots of David Oh's food technology career were literally and figuratively fermented in his childhood home in Seoul, South Korea. The Korean art of making "kimchi" fascinated Oh as a child.
"That interest stayed with me as a young person, so I chose to study food and biotechnology," said Oh.
Oh joined USW in 2015 after 10 years at SPC Group, the largest baking company in Korea. His expertise includes 18 years in wheat.
"I am a hands-on person, and a technical sales position like this gives me the opportunity to share all of our experience and skills with our customers to help them improve their processes, customer satisfaction, and income using flour made from U.S. wheat," he said.
USW is unique in having strong technical expertise available to customers in their mills and production facilities. This is a key part of Oh's work.
"I am excited to be part of Korea's thriving wheat food industry. I enjoy visiting our customers," Oh said. "If they have concerns or need troubleshooting, we can be there with them, and that builds a stronger partnership for the future.
"David is very sincere and responsible and has a
strong passion to learn about new things."
This article was originally published in June 2023 as part of the Washington Grain Commission's Milling and Baking Expert Profile Series in Wheat Life Magazine . The series features technical experts from U.S. Wheat Associates (USW) who are stationed around the world and provide customer service, consulting and education for the companies that import U.S. wheat. USW is the export market development organization for the U.S. wheat industry.